Meet
Dr. Castagna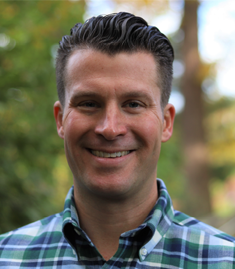 Dr. Castagna's enthusiasm for orthodontics shows in his interaction with patients and their families
Dr. Michael Castagna was born and raised on Long Island where he attended Deer Park Public High School. He got his first taste of New Jersey while attending Princeton University and loved every minute of it. During his time at Princeton, he was fortunate enough to play four years of varsity soccer. Following graduation, Dr. Castagna spent the next four years at the world renowned Columbia University College of Dental Medicine where he earned his Doctorate of Dental Surgery. He then received his specialty training at one of the most competitive orthodontic programs in the country, Montefiore Medical Center. During his final year at Montefiore he was appointed chief resident. Dr. Castagna has been practicing orthodontics in Madison and Dunellen since 2011.
Dr. Castagna's enthusiasm for orthodontics has many facets, but none are more important than the opportunity it provides him to interact with his patients and their families. "Orthodontics is a wonderful marriage of art and science. The challenge of balancing function with aesthetics is what grows my passion for the profession every day. The patients are what provide the fulfillment. Being a part of their spectacular transformation throughout treatment and observing their pride and confidence at its completion is the best reward. There is nothing I would rather do."
Through his career, Dr. Castagna has become involved in many professional Orthodontic and Dental Organizations. He is a member of the American Dental Association, the American Association of Orthodontists and the New Jersey Dental Association.
He and his wife, Lauren, currently live in Somerset County and have 2 sons, Jake and Gavin and little girl, Ava. Dr. Castagna is a sports enthusiast and still loves to run, play soccer and do yoga. He also enjoys watching baseball and football.