Meet
The Staff
At New Smile Orthodontics, you will find a unique environment that combines the highest level of professionalism with a warm and welcoming feel. Our staff is extremely well trained in treating the most straight forward of cases to the most complex, including those that require prosthetic restorations and orthognathic surgery. Each member of our team attends continuing education classes every year to stay on top of the latest developments and technology. Our goal is that every patient be thrilled with their new smile.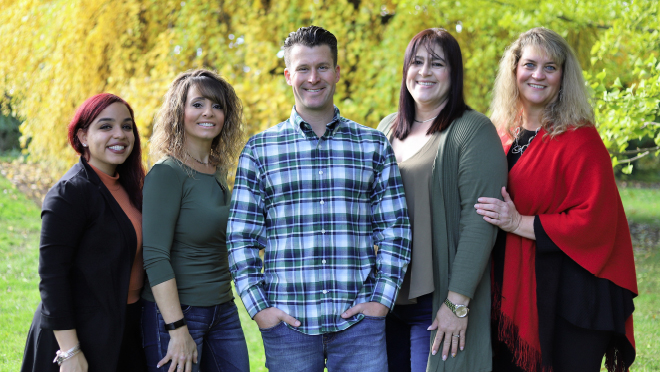 ---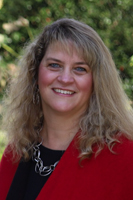 Kathy
Kathy joined New Smile Orthodontics in February 2018 and brings over 20 years of experience in dental office administration and client services. She is our treatment coordinator and helps patients understand and fully utilize their insurance benefits. Kathy always has a welcoming smile and is committed to providing our patients with exceptional service.
Kathy is a native of Virginia and graduated from Radford University, where she met her husband, Chris. They reside in West Caldwell, NJ and have 3 daughters; Kayla, Kristin and Kaci. She enjoys being outdoors, reading, traveling, spending time on the beach in LBI, and volunteering at her church.
---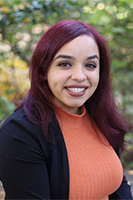 Jennifer
Jennifer joined the team December 2017. She has been working as a patient care coordinator for over 7 years, its only natural she is the initial face patients see when they step into the office. She aspires to make every patient feel comfortable and at home. She is passionate about helping others and enjoys interacting with the patients.
Jennifer has a 4 year old son Liam, who she enjoys spending time with. In her spare time she enjoys shopping, dancing, and traveling.
---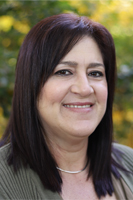 Ari
Aricellis found her love in dentistry at age 19. She received her dental education in Puerto Rico and continued her studies in the states. She became certified as a dental assistant at Miami Dade Community College and Middlesex Community College. She has been a team member of New Smile Orthodontics since 2011. Not only does she assist Dr. Castagna, but she also helps up front as a translator for Spanish speaking patients. Working one on one with her patients is what Ari considers the best part of her job and seeing the difference a beautiful smile can make in a person's confidence and self-esteem.
She enjoys playing basketball, reading and being at the beach.
---