Financial
& Insurance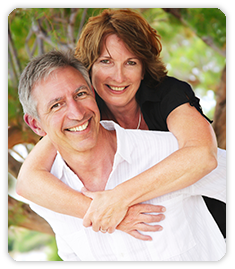 We will work with you to create a payment plan that fits your budget so you will know what to expect before beginning treatment
Your smile is yours forever, and we want to make it as easy as possible for you to receive the best orthodontic care whenever you need it.
The cost of your orthodontic treatment may vary depending on your individual needs and treatment plan. Our staff will discuss with you the cost of your treatment and your payment plan options so you can make the best choice for you, and your smile. We will work with you to create a payment plan that fits your budget so you will know what to expect before beginning treatment.
There are many different agreements between insurance carriers and their subscribers, and each contract provides a different benefit. However, orthodontic insurance generally differs from regular dental insurance in that each insured individual usually has a lifetime maximum benefit for orthodontic services. For your convenience, we will gladly assist you in submitting both predetermination and initial insurance claims pertaining to charges for care rendered in our office.
Our office staff is always available to help you with insurance claims and paperwork. If you would like our office to submit claim forms prior to treatment, we ask that you provide us with the name, address and telephone number of your insurance carrier, as well as the appropriate forms. We will accept payments from your insurance company assigned to us by the insured. However, please be aware, our primary financial relationship is with our patients and their families and not with the respective insurance companies.
In an effort to keep orthodontic fees down while maintaining the highest level of professional care, we have established this financial policy:
If full payment is made at the onset of treatment, we will offer a fee discount (if you have insurance we will offer a discount for payment of your portion of the fee that will not be covered by insurance).
To fit your individual needs, financial arrangements can be made to extend your payments over a period of months.
For your convenience, we accept payment by Visa, MasterCard, Discover and American Express.
CareCredit® - www.carecredit.com
Whether you have dental insurance or not, some services may not be covered. CareCredit can help you get the healthy, radiant smile you've always wanted with low monthly payment plans. Unlike other credit cards, CareCredit offers special financing every time you use it. You can get your procedure sooner with the card designed for your health and beauty needs. You can also use CareCredit for follow-up appointments or different procedures. So feel free to put a big smile on your face.
Apply today and you'll be smiling bright in no time. CareCredit offers Special Financing and low monthly payment options, no up-front costs, and no-prepayment penalties so you can show off that healthy, straight smile as soon as you're ready.
Applying for CareCredit is easy. Once you submit the one-page application and you'll have an answer immediately. If you prefer to apply over the phone, call CareCredit toll free at (800) 677-0718.
bLink
We know how busy you are. That's why we're committed to providing you superior, leading-edge services. With our secure online services you will be able to:
View your appointment and account information any time.
Sign up for email or text appointment reminders.
Check your payment history and see current charges.
Please let us know if you have any questions about your insurance coverage and how we can help to make your entire orthodontic experience a pleasant one.